Youth Work Ireland Midlands YoYo Youth Café won the 2019 Good Causes Award – Youth Section at a National Lottery gala event in Dublin in November. The YoYo Youth Café offers a range of programmes including Music Jam which is part funded by Longford and Westmeath ETB and match funded and operated in conjunction with Music Generation. Music Jam provides musical tuition for up to 90 young people every week.
The YoYo operates as an honesty café and is open to the public to provide a welcoming community environment. Training provided by YoYo includes Food Preparation and Customer Service Programmes. Young people have the opportunity to achieve QQI qualifications through the YWI Midlands training wing AMETS and can progress to further education or employment using the skills they have learned in YoYo Youth Café. The Café has Rehearsal, performing and recording facilities to showcase and progress young peoples' interests and talents. Young people join our whole family Music jam programme as beginners and learn, guitars, singing, drums, body percussion and ukulele. They progress to join junior and senior bands.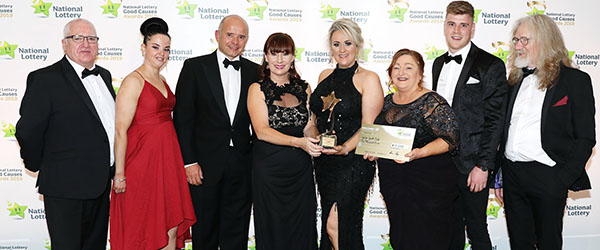 The participants of YoYo Youth café give back to their community by learning to be event producers and help put on annual summer and Christmas events that showcase their range of talents. The Café also has a mini gym to encourage health and fitness. The facilities of the café are used by young people and members of the community as a safe space for meeting and training and expressing their creative talents. The Good Causes award will allow the YoYo Youth Café to expand the facilities and programmes we offer to young people and the greater Mullingar Community.