Proud Spaces – Youth Workers Training
Date: Thursday February 9th, 2023
Time: 11am -12.30pm
Venue: Zoom
As part of the Proud Spaces project Youth Work Ireland Laois will hold an online training session for youth workers who want to contribute to research to support young LGBT+ people and youth work practices.  Taking onboard the feedback from a nationwide survey Youth Work Ireland Laois have designed the one hour workshop to deliver during LGBT+ group sessions that will enable young people to share what their 'proud spaces' are and highlight how youth work practices impact on their lives. 
The workshop will support youth workers to run an interactive workshop with their groups to provide them with a safe and supported platform to have their voices heard.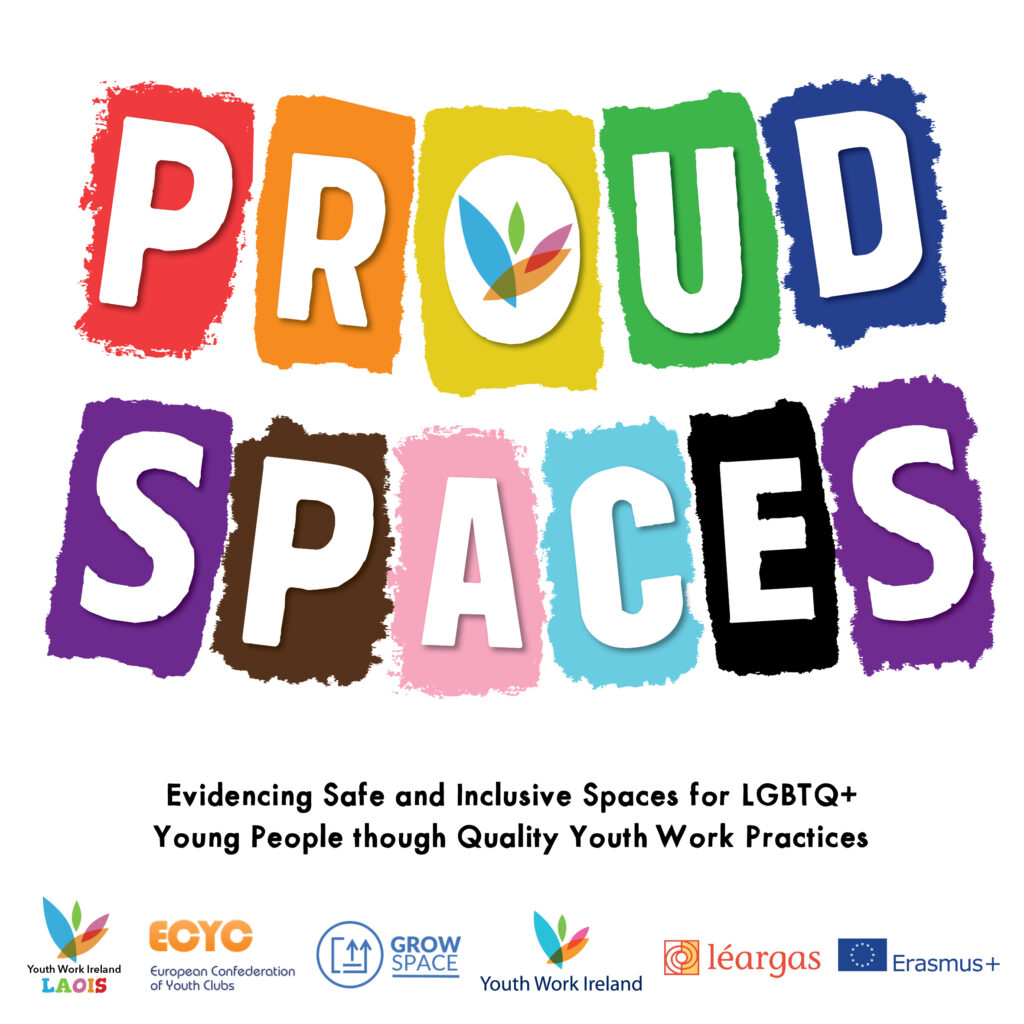 Stand Upp Speak Out GBV Training
Date: Wednesday February 15th, 2023
Time: 10am – 4pm
Venue: Youth Work Ireland National Offices, Dublin
The Stand UPP programme helps young people to understand gender, power and prevention of violence through youth work activities and games. This is an interactive and conversation-based programme which will challenge and empower young people and it is targeted at young people aged 14-24.  The pack was created as a response to issues of understanding gender, power and violence which have arisen in the work Youth Work Ireland and its members do with young people across Ireland. The pack helps young people to understand gender, power and prevention of violence through youth work activities and games. 
This training facilitated by Dr Sue Redmond will introduce youth workers to the programme and support them to deliver the programme in their youth service.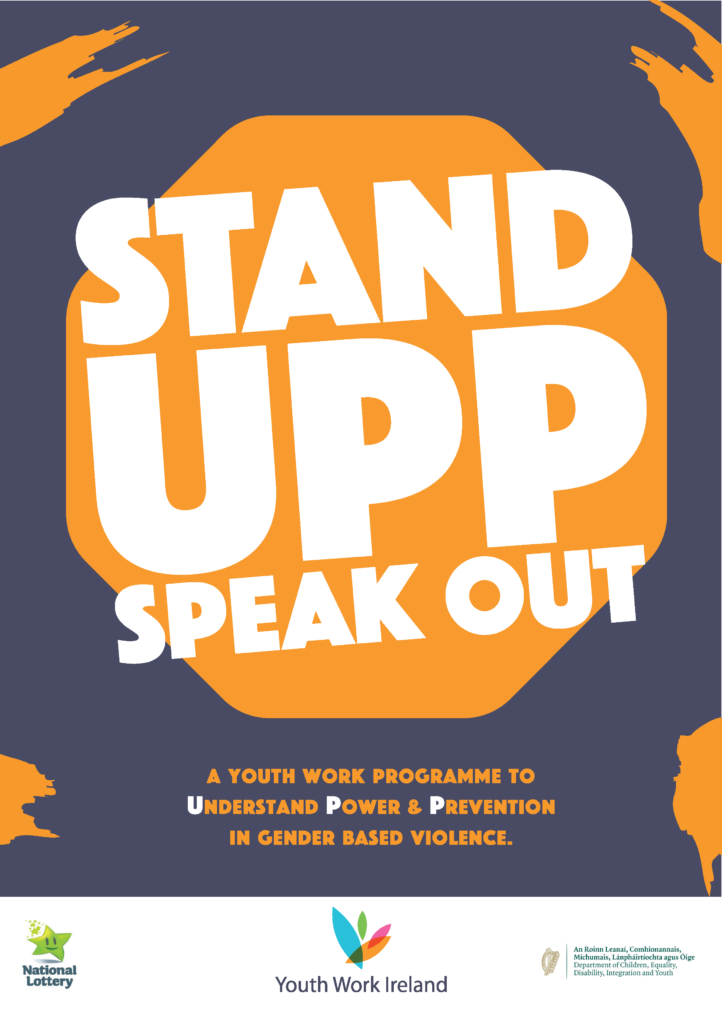 Yes Project Facilitator Training
Date: Monday 27/02/23
Time: 10:00am-4:00pm
Location: Four Seasons Hotel, Monaghan
Are you interested in providing a sexual health awareness programme to the young people you work with? If the answer is "YES" then why not sign up to this training session.
YES is an empowering sexual health and reproductive educational programme that will address a range of activities to include sexual identity and healthy relationships; communicating consent; and wider influences and decision making.
What we offer:
Free Training
Provide a Delivery Pack Resource Booklet
Ongoing Support
Free Lunch
The Yes Project is a European wide initiative to provide young people with empowering sexual health and reproductive education in a community setting. This project is based on the need identified by Youth Work Ireland through a consultation with young people in the Spring of 2018. Recent studies (NUIG Sexual Experiences Survey) show that further support and guidance is needed for the young people of Ireland. This programme aims to provide young people with better information on consent, relationships and to explore their ideal self.
If you have any queries regarding YES Facilitator Training or the YES Project itself then please the Our Generation team on ourgeneration@youthworkireland.ie
If you are interested in taking part in this FREE training then please register by clicking below. Register by Thursday 23/02/23. Spaces limited.