Local Heroes.. Local Volunteers
Youth Work Ireland and our 20 Member Youth Services, have our origins in community-based volunteer led youth clubs and this work continues to be at the heart of what we do today. We could not operate without our volunteers who give their time to support youth clubs nationwide. The majority of our volunteers work directly with young people and all volunteers are trained, Garda Vetted and supported by professional youth workers.
Volunteers are supporters of our network of local youth clubs, and without their help and support, this work would not be possible. Volunteers are the life-book of Youth Work Ireland and the fuel on which our organisation runs, with them, none of it would be possible.
Celebrating Our Local Heroes… Our Volunteers 
During Youth Work Ireland Week 2023 we are inviting youth clubs to recognise and celebrate their own local heroes – their volunteers, by organising celebratory activities and events and by taking part in our national activity.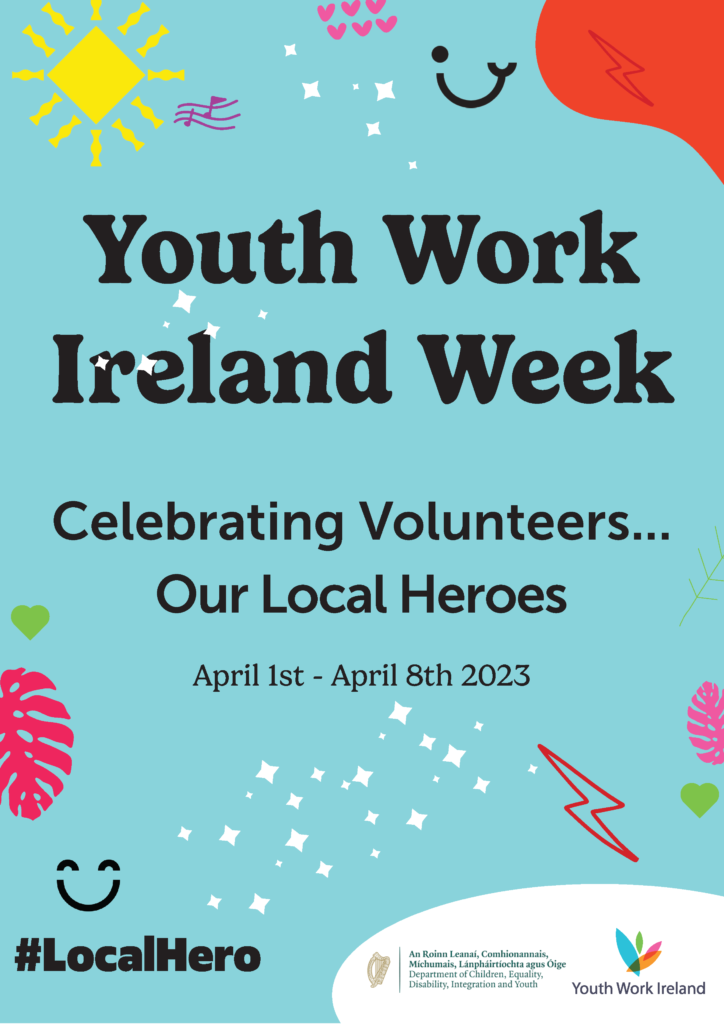 Youth Talk with Youth Work Ireland
We are delighted to announce the launch of a brand new podcast – Youth Talk with Youth Work Ireland.
In the first series of pods we will feature some of the brilliant volunteers from across our Member Youth Services telling their stories of why they volunteer, what they get out of it and why others should consider volunteering in their local communities.
The pod will launch during Youth Work Ireland Week so keep an eye on our socials to find out where to can listen.
#YouthTalkYWI