Youth Work Ireland have launched the #GivetheGiftofPride campaign to support young LGBTQ+ people participate in Dublin Pride.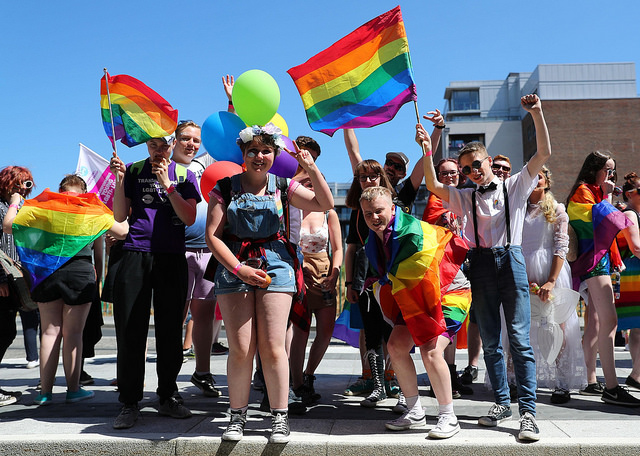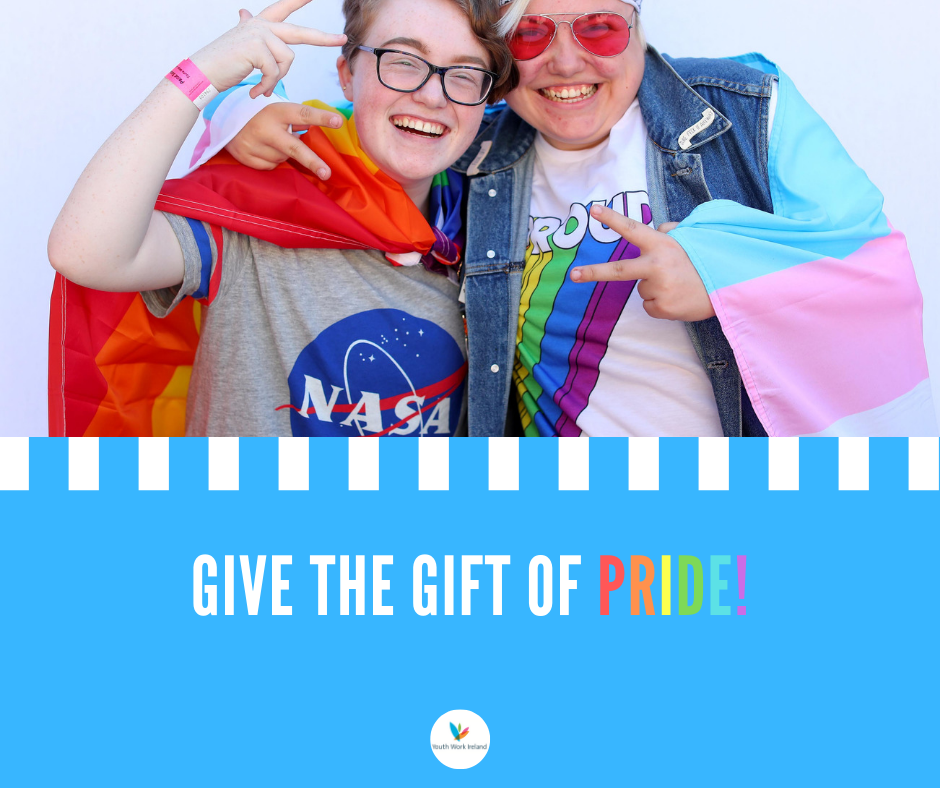 Throughout Pride Month, we are asking people to support the young LGBTQ+ community in Ireland and make a once-off donation of €30 to help cover the cost of travel for young people from rural Ireland participate in the Dublin Pride parade.
Pride is a celebration of the LGBTQ+ community and its journey to full inclusion, participation and equality. This journey has had many ups and down, and it is easy to say that much progress has been made in recent years and decades in Ireland pertaining to the rights of young LGBTQ+ people. But, there is still much work to be done in order for Ireland to reach true equality and for young LGBTQ+ people to feel included and valued.
Members of the LGBTQ+ community continue to face higher levels of assault, depression, anxiety and discrimination and it is for this reason that we continue to march at Pride. But we also come together at the parade to celebrate our diverse identities, our communities and celebrate.
We know that young people participating in Pride come away with a feeling of belonging, empowerment, acceptance and joy, and we want to support each young LGBTQ+ person who wishes to march in Pride to do so.
Many of our LGBTQ+ youth groups are located in rural Ireland and the increasing costs of transport means that not all can afford to come to Dublin to celebrate and march in Pride.