Gen Z calls for action as 81% of young people surveyed admit to buying clothing from fast fashion outlets despite awareness of climate impact.
83% of young people say they want to avoid fast fashion as COP26 continues to highlight harmful impacts on the planet
Leading youth organisation, Youth Work Ireland, is continuing its climate justice campaign by working with young people around Ireland as they aim to combat the existential threat of climate change.
Youth Work Ireland has this week released its Sustainable Fashion Resource pack, to support youth-led actions for more conscious consumption of fashion. This release comes against the backdrop of a COP26 climate conference that has been characterised by leading climate activists as a talking shop which does not go far enough in its actions to secure the future of young people in Ireland and around the globe who will ultimately pay the price for inaction on climate change.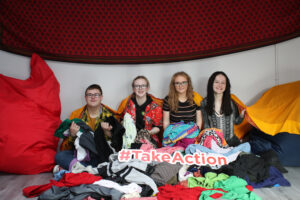 To support the launch of this resource, Youth Work Ireland conducted research that gathered responses from over 800 young people in Ireland. The results provide a detailed snapshot of young people's attitudes to fast fashion and climate justice and some of the key findings include:
Affordability was the number one reason for young people to buy from fast fashion outlets, as cited by 86% of respondents.
However, just under half of young people surveyed say they wear their items of clothing 50+ times
Just 13% of respondents say they dispose of clothing because it has gone out of fashion, with the majority saying they only dispose of something because it is damaged (70%) or no longer fits (77%)
When disposing of unwanted clothing, circular options such as donating to charity shops (77%), clothing banks (64%) or someone they know (68%) are far more popular than disposing via general waste (12%)
A significant proportion of respondents were specifically choosing to shop in more sustainable outlets like charity shops (35%), vintage stores (21%), or online resale platforms (20%) – highlighting the appetite from young people for circular style solutions
Speaking at the launch, Deborah Fakeye, President of Youth Work Ireland said: "What's clear from the results of our survey is that the overwhelming majority of young people in Ireland are conscious of the impact that their consumption has on the planet, particularly when it comes to fashion, and that they are extremely eager to do something about it. They also want to make sure the world is listening with over 60% of young people surveyed saying they don't believe their own parents or guardians are aware of the negative impact that fast fashion has on the planet. We remain committed to working with youth groups around the country as they aim to inform and engage their peers and parents alike."
Youth Work Ireland Tipperary Junior Board member, Meaghan, also spoke as part of the campaign launch, saying "I'm very worried about the impact of fast fashion on climate change and I know that buying cheap clothing that is not designed to last is doing huge harm to our planet. Being based in a small rural town like Tipperary, I only have access to one charity shop where I can buy second-hand clothes, and often, the items on sale there are not of the quality or style that would appeal to my age-group. However, our Junior Board and group leaders want to do everything we can to spread the message that alternative options to fast fashion are out there, even if they can be hard to come by."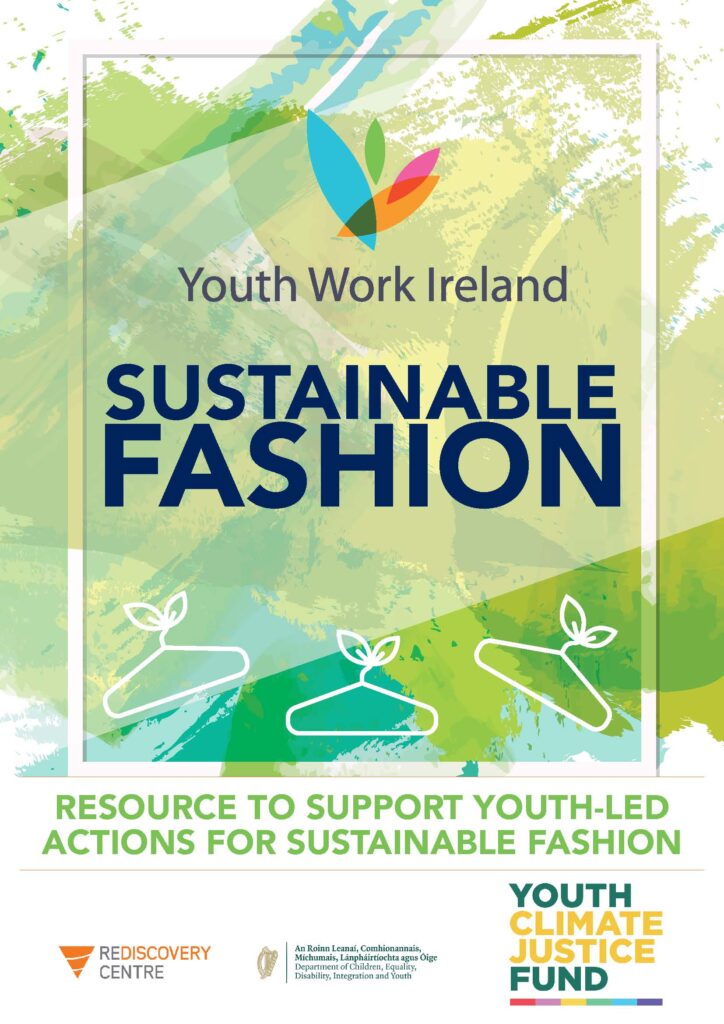 Youth Work Ireland's Sustainable Fashion Resource has been funded by the Department of Children, Equality, Disability, Integration and Youth's Youth Climate Justice Fund and includes lots of information on the impact of fashion on our planet's climate emergency, but also lots of handy tips and tricks on how anyone can consume fashion more responsibly. If you'd like to download Youth Work Ireland's Sustainable Fashion Resource, you can do so here.