Did you know we have 42 UN rights for the child? Our Peace IV Youth Network for Peace youth led campaigns and conventions group have workshopped and rolled out a campaign around this by asking youth workers to look at what the UN convention on the rights of the child says and what it means to their young people.
Each young person involved has recorded a video highlighting what these rights mean to them and we are now releasing these videos on our Instagram to create a discussion about young people's rights.
You can watch them here and join the conversation and don't forget to follow us to keep up to date with them.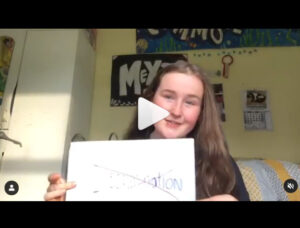 This Youth Network for Peace project involves;
Special EU Programmes Body – SEUPB — with Youth Work Ireland, Macra Na Feirme, Bytes, Irish Youth Foundation, Young Farmers' Clubs of Ulster, Fóram na nÓg, YouthAction Northern Ireland, NIYF and Co-operation Ireland, Youth Work Ireland Monaghan, Youth Work Ireland Louth, Donegal Youth Service and Foróige.
@SEUPB #YouthNetworkforPeace#PeaceIV